You will need blue/green glasses to see these photos in 3D.
. USS. Olympia Stereo Photos . Home .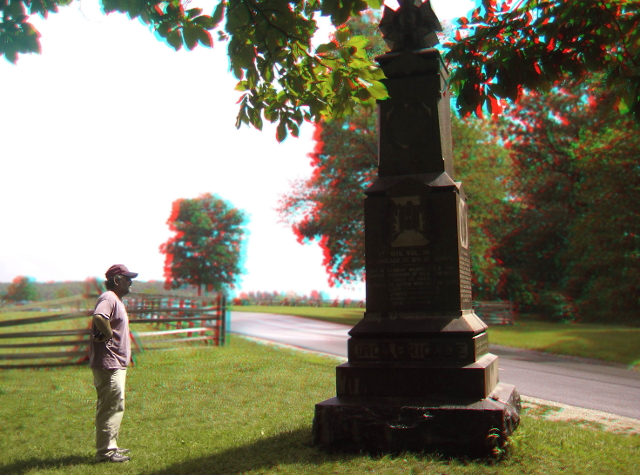 One of hundreds of beautiful monuments at Gettysburg.
.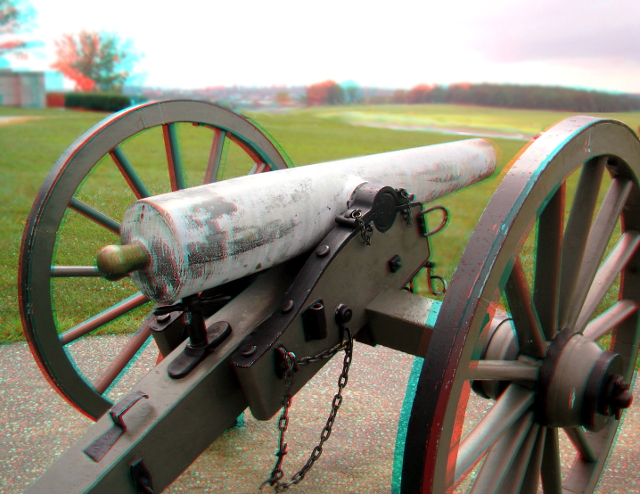 There are about 300 cannons around the battlefields of Gettysburg.
I find cannons fascinating so that's pretty much all you will see here.
.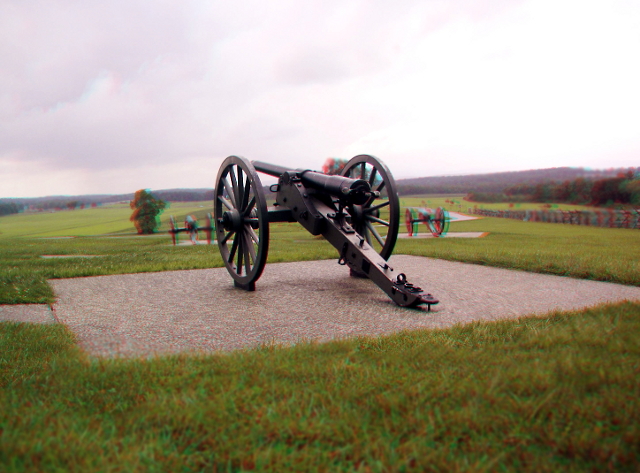 This is a Confederate gun they bought from England.
It is rifled and loads from the back end like a modern cannon.
You can see the big round balls on the handles that they had to spin to open the breech.
.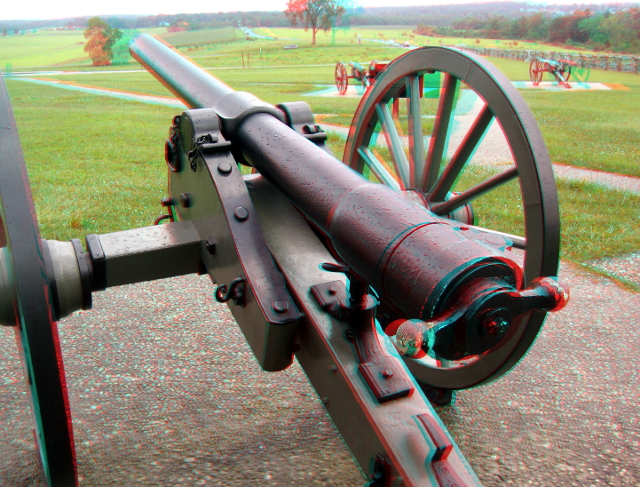 This is another shot of the English Withworth Cannon.
The inside of the barrel has six flat sides.
Every round it shot also had five flat sides to match the barrel.
I was surprised to realize that when they bought the gun, they had to buy every shell that went with the gun.
There was no other place to buy the ordinance.
They also had to bring all the shells along with every cannon where ever it went.
When they ran out of shells the gun was useless.
.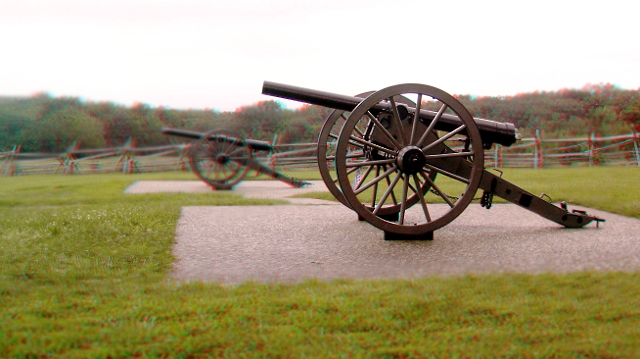 Another photo of the Witworth Cannon.
Although these could shoot very far, they were not very useful.
They could shoot five miles away, which is farther than anyone could see in those days.
.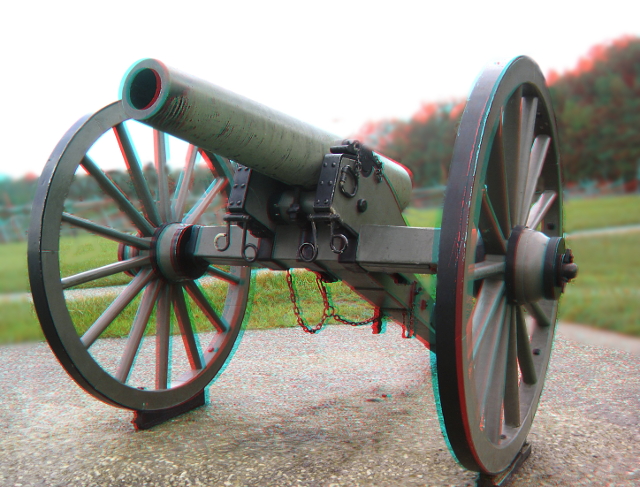 This is a shorter cannon than the Witworth.
It was lighter and easier to move in the woods.
.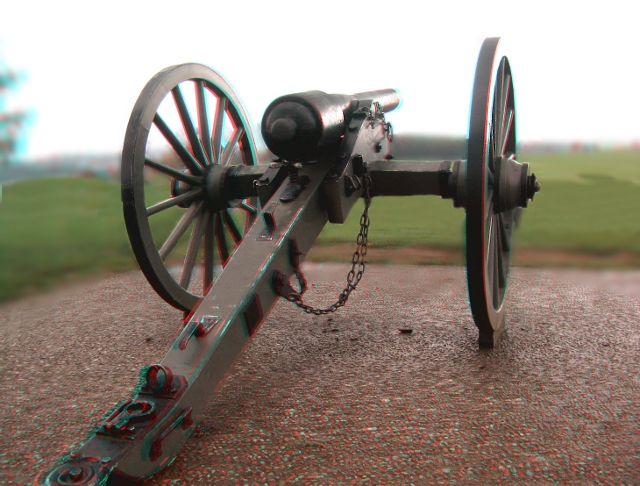 This is a Dalgren cannon.
It is rifled and was effective to about two miles out.
.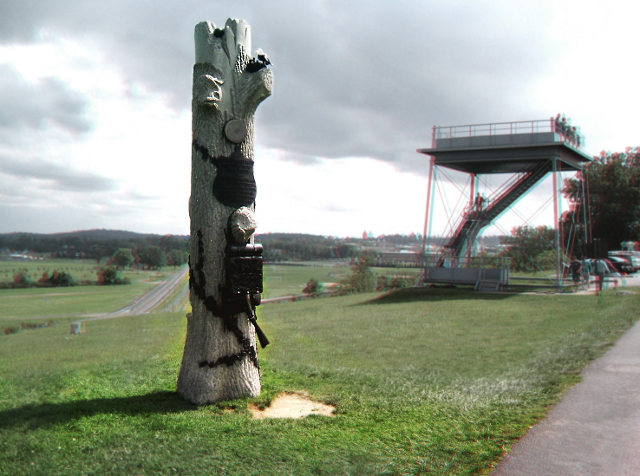 This memorial is near to where the three days of battles began.
It is a cement tree with bronze ornaments.
.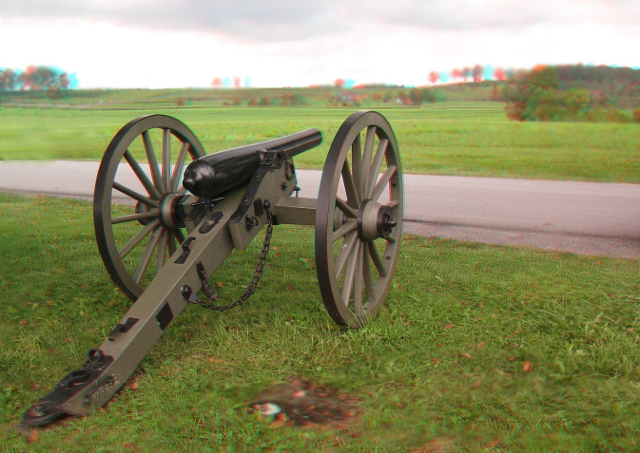 Another Dalgren cannon.
The dark sky above got me thinking about those dark days.
.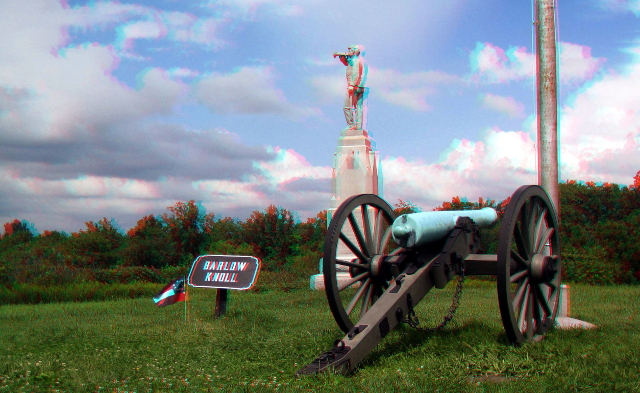 This is a bronze smooth bore cannon.
When they are new they look shiney and are nut brown.
When they are out for a long time they turn blue-green.
.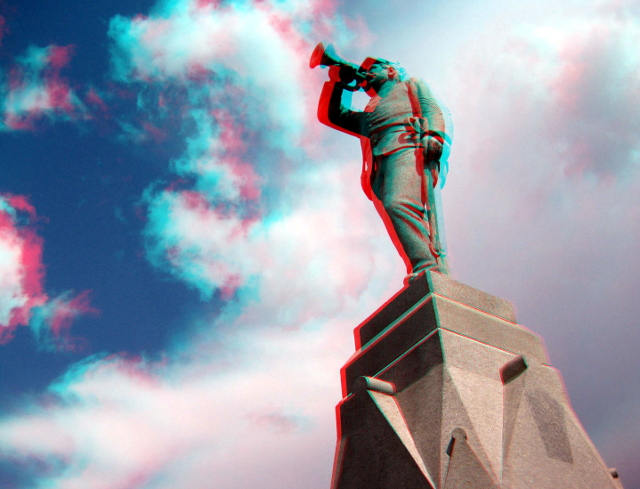 Another handsome monument.
.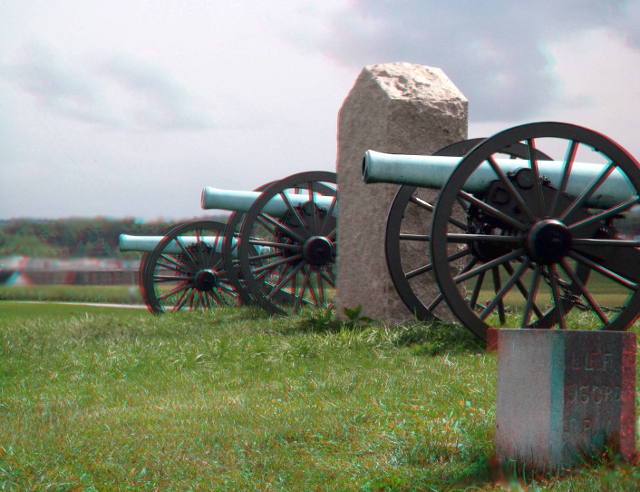 Three smooth bore Napolian cannons in a row.
.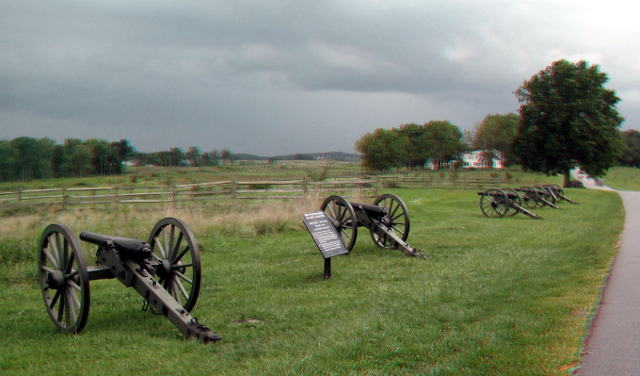 A row of cannons.
There are strange groupings of cannons all around the battlefield which is a few miles long.
.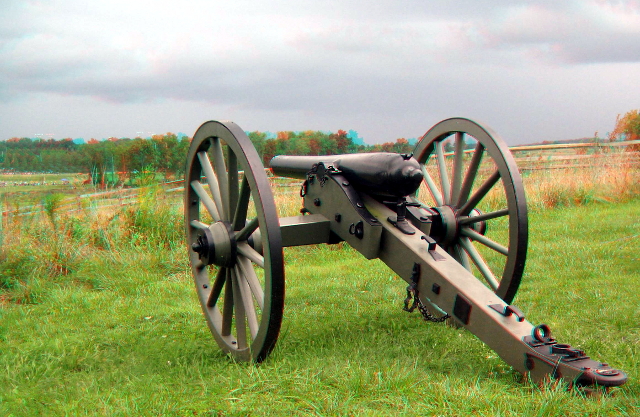 This is a steel Dalgren cannon.
It has the smooth rounded back end.
These were first made in the North then made in the South.
.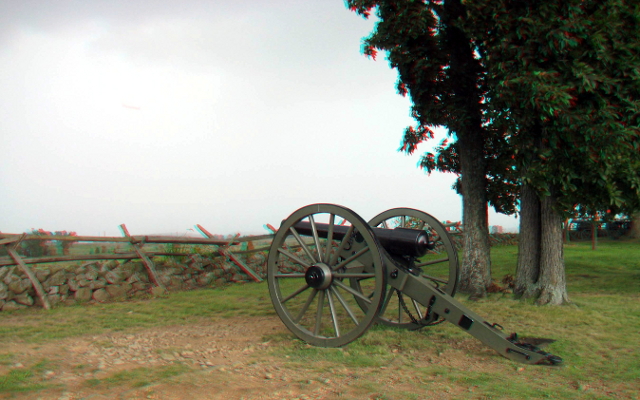 A lonely cannon brooding over the battlefield of 150 years ago.
.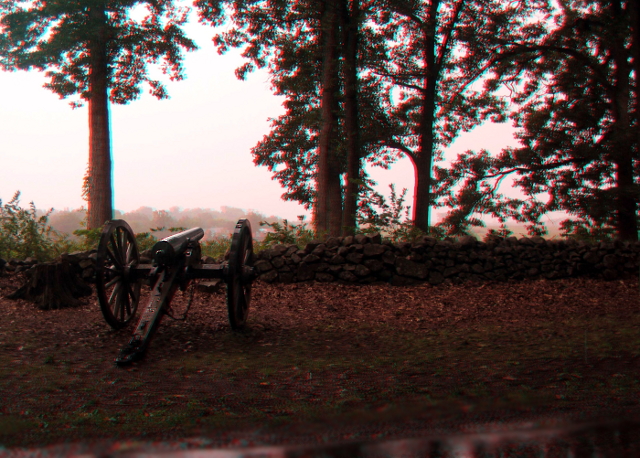 Waiting in the woods.
.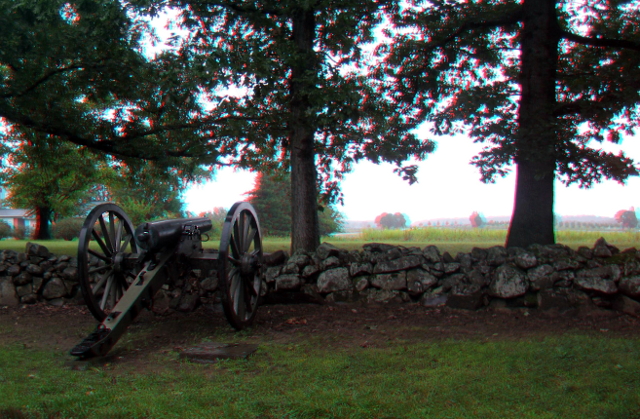 A cannon ready for action. Never to fire in anger again.
.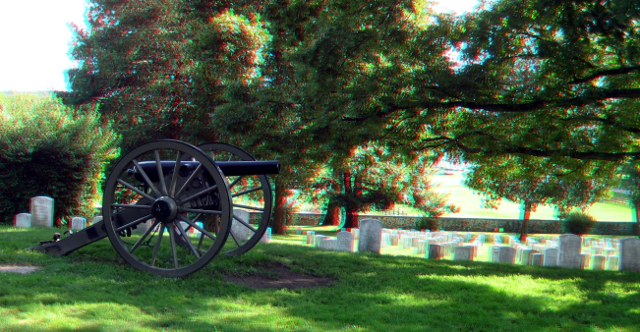 A smooth bore cannon guarding the dead in the National Cemetary.
.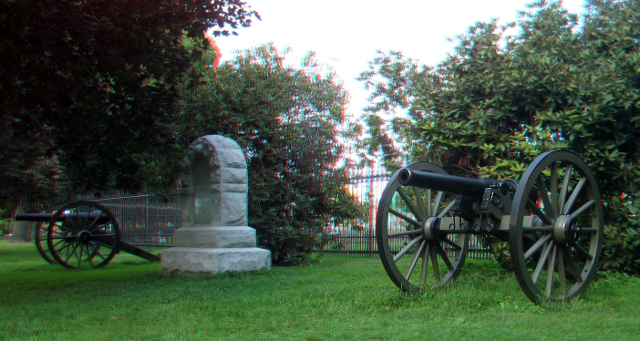 Cannons and monument in the cemetary.
.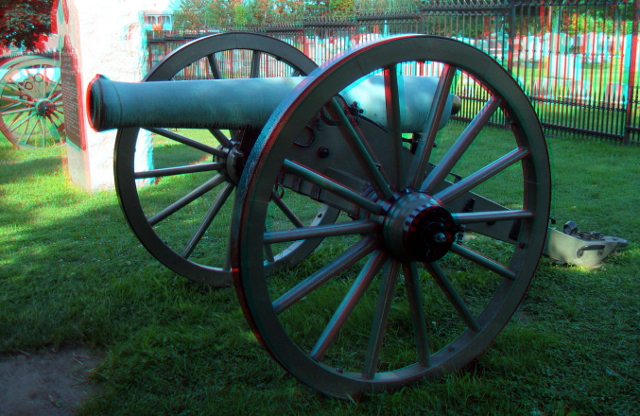 An old Napolian smooth bore in the cemetary.
These guys were good for hitting a target a mile away.
.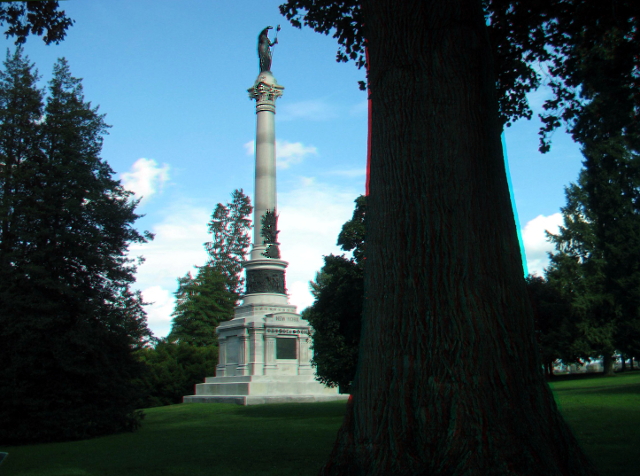 A monument in the cemetary.
.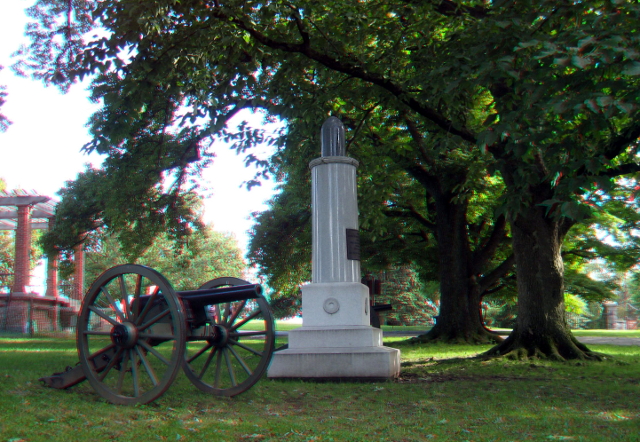 A handsome monument an cannon in the cemetary.
.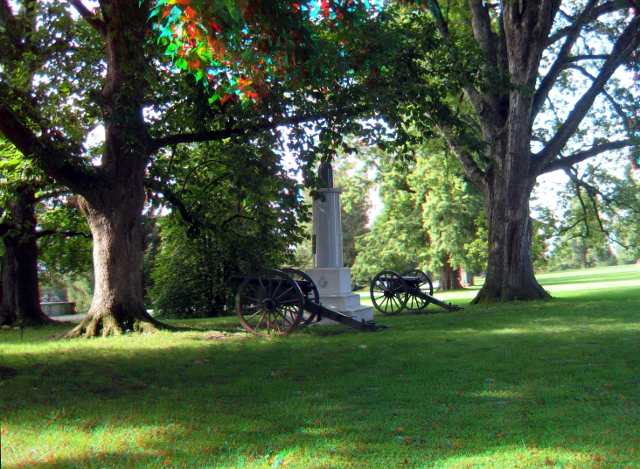 The other side of that monument is just as powerful and good looking.
.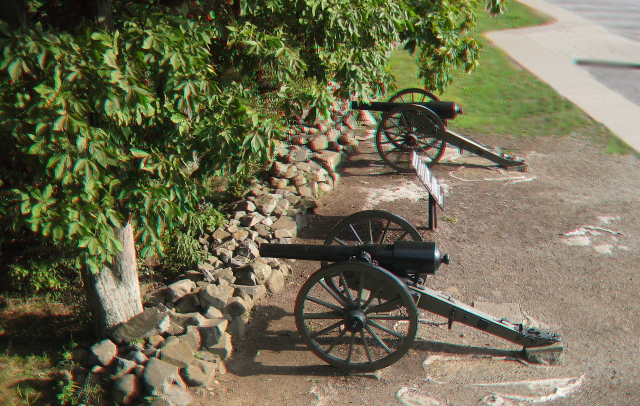 A couple of cannons over looking the Peach Orchard battlefield.
.

On top of Little Round Top looking at Big Round Top.
The North had this position and thousands of Southern troops poured out of the woods heading right at them.
.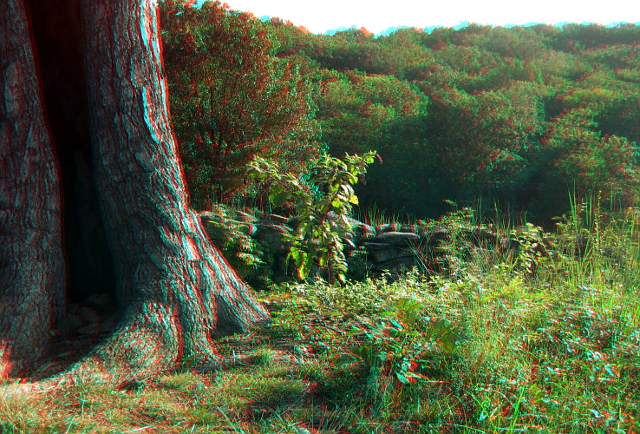 Almost the same spot looking over at Big Round Top.
.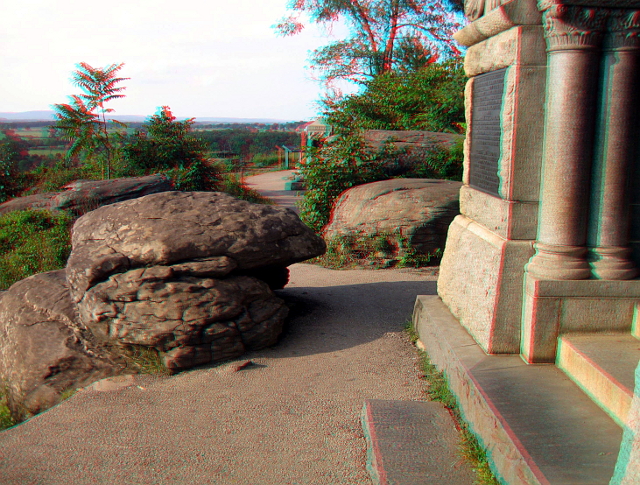 This is also up on Little Round Top.
This was a very bloody battle and the North almost lost it several times.
.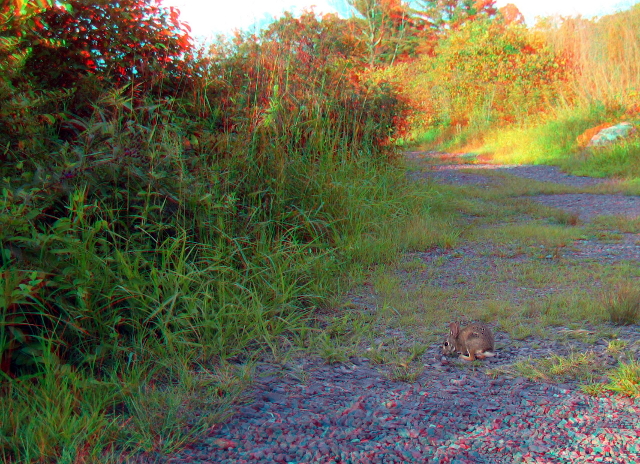 This is Devils Den where thousands of men were killed in just hours.
I was surprised when I almost stepped on this little bunny.
He looked up at me and went on eating peacefully.
Not what I expected to see here.
.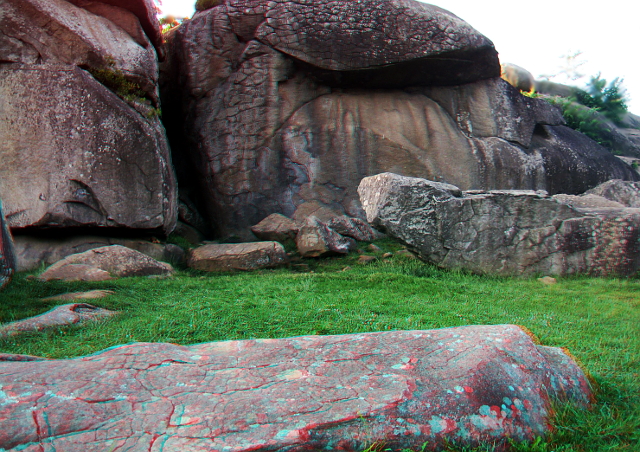 These are some of the huge rocks in Devils Den.
Both the South and the North soldiers crouched behind these rocks as the battle unfolded.
.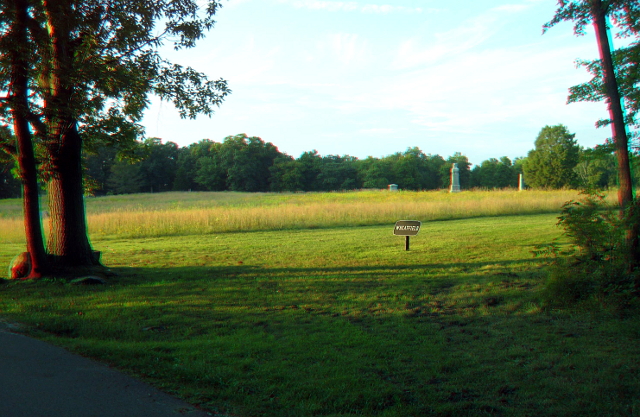 This beautiful spot was drenched in blood during two days of vicious killing.
Thousands of men died right here.
.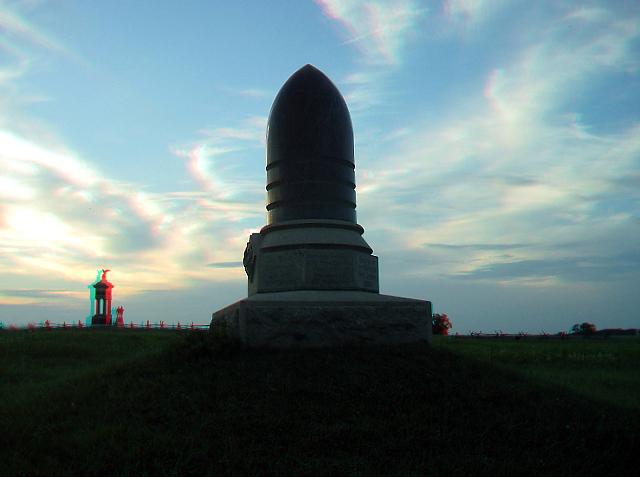 A powerful monument that features one of the most deadly weapons of the day.
The mini ball would shatter bones and tear out great gouts of soft tissue.